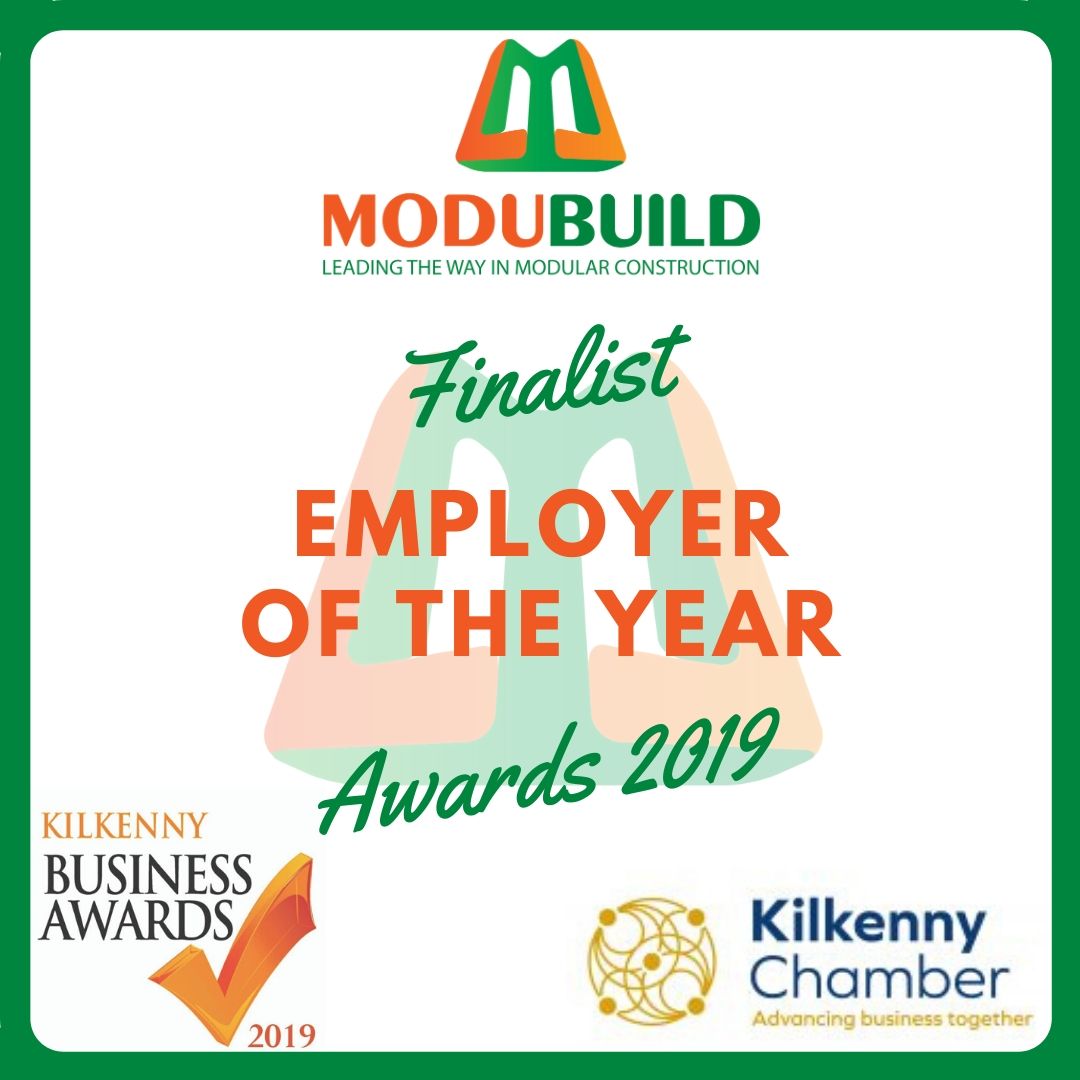 We are thrilled to be recognised as a leading employer by being nominated as a finalist for Employer of the Year in this years Kilkenny Business Awards 2019. We are a fast growing company with Global Ambitions.
We are currently expanding our teams in our Kilkenny HQ, Castlecomer Production Facility and regional bases throughout Northern Europe. We have opportunities in Engineering, Architecture, Project Management, Financial, Administration and much more.
To learn more about the amazing opportunities on offer please contact our Talent Acquisition Specialist Ciara O'Dwyer. Team Modubuild look forward to the The Kilkenny Business Awards 2019 that will take place in Lyrath Estate Hotel on Saturday 16th November at 6.00 pm.