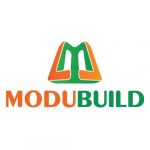 Website Modubuild
Modubuild is a global engineering and construction company, specialising in the delivery of technically complex environments for advanced technology & life science sectors. Headquartered in Ireland, with a network of regional offices across Europe, we provide expert solutions to advanced technology & life science clients globally.
We are currently hiring a Health & Safety Officer to join our growing team who will lead all health and safety related matters on our sites and help create a positive and safe work environment.
Principal Duties & Responsibilities:
Working with the QEHS Manager to ensure Modubuild's compliance with EHS legislation.
Working with the QEHS Manager and Site Team to develop Health and safety plan, site specific safety statement, method statements and risk assessments.
Implementing and monitoring project safety documentation.
Attending site safety meetings.
Monitoring site safety and observing for potential hazards.
To advise the site team on EHS issues.
Devising and implementing safe systems of work.
Ensure all personnel are site safety inducted by both Modubuild & the client.
Ensure that all direct employees & sub contractors have signed the method statement & all revised method statements thereafter.
Ensure all plant & equipment is in good working condition.
Ensure all fall arrest equipment is in good working order with no defects
Decommission defective & faulty equipment.
Ensure all personnel have the correct training to suit their task.
Maintaining site training matrix.
To ensure that toolbox talks are held with all site personnel on a weekly basis or otherwise when required.
To conduct site safety audits & notify the client if any safety issues arise in the site safety audit.
Report finding to the Modubuild QEHS Manager.
Carrying out accident investigation with the site manager, establishing the cause of the accident, incident or dangerous occurrence and recommend methods of future avoidance.
Ensure there is an adequate supply of PPE & safety equipment on site.
Ensure personnel are supplied with the correct PPE to suit their task.
Ensure the project safety file is kept in good order and up to date.
Selection Criteria/ Person Specification:
Good communication skills.
Professional safety qualification.
Previous experience in this role.
Good interpersonal skills.
Knowledge and understanding of safety legislation.
The above statements are intended to describe the essential responsibilities of persons assigned to this role.  They are not intended as an exhaustive list of all duties, responsibilities and requirements.